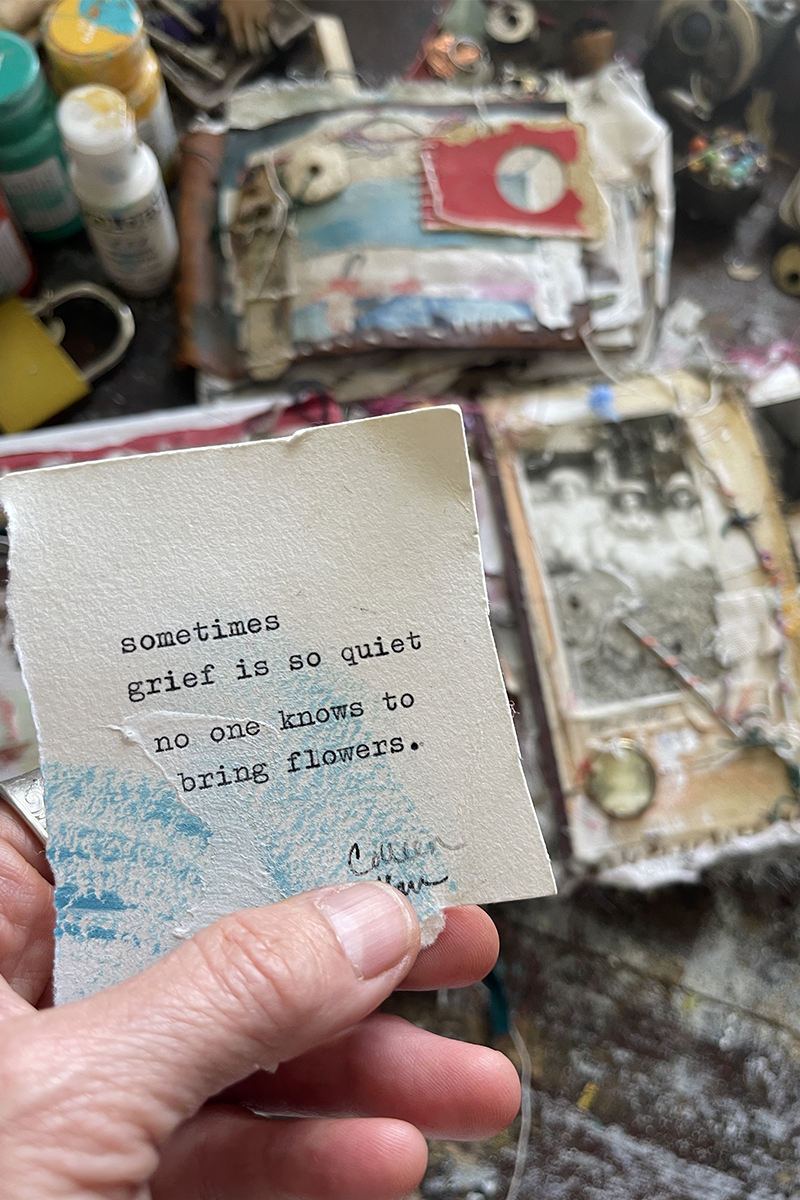 Imagine a holding space to tenderly
place down the grief & loss of the
past several years.


This is what my art journaling process is to me: a holding space.
I have always had an intimate relationship with grief, loss and joy.
I could hold all three in my heart, but intuitively I knew I needed to place the "heavy" down ever so tenderly. And that in doing so, the joy could expand & grow.
Although I have shared my art journals online and in real time workshops, I will be sharing something much more intimate here. This workshop is about the words...and about "how" they spill from us...and then capturing them on pages.
This will be the first time I share these these journals and the way I find my own words and way in them.
We will hold hands and I will teach you how to put down some of the heavy...if even for just a little bit.
This is my private practice that has changed and shifted my life and my life force. It is the way I navigate through this world.
 I know this is the work I was born to do.
 I am not a therapist. I am an artist, writer and lifelong journal keeper who has experienced loss of loved ones through death and also to life. We experience loss in so many ways.
There is the grief that is visible to others, but there is also grief we experience that is quiet and unknown to others.
This is a six-week workshop about that kind of grief.
*The image of the eye in the journal cover above is from a box of matches that I saved. I carefully cut it out, taped it on the page with masking tape, and added in gold washi tape as water filled tears. I do not know who drew this eye originally. I love to reuse packaging.
This will be an intimate six-week online workshop *Course content will be accessible to you indefinitely.
This course will start the week of May 16th, 2022 and run through Sunday, July 3rd, 2022.
After 6-weeks, the content is available to you indefinitely to process & return to.
One section will drop each Monday of the six weeks.
We will be able to communicate in our Circle group. Access to our group will be accessible in the lessons.
This course will run for six weeks and each week we will meet and engage in real time through Circle, which I will link into each weekly section and lessons.
My "Lost & Found" workshop is a prerequisite for this offering. I will be going over techniques and adding new ones, and if you are already familiar with the way I work, we can reach some beautiful deeper depths together.
This course will be offered again this year, but at the rate of $225. This is my introductory rate for this first time offering.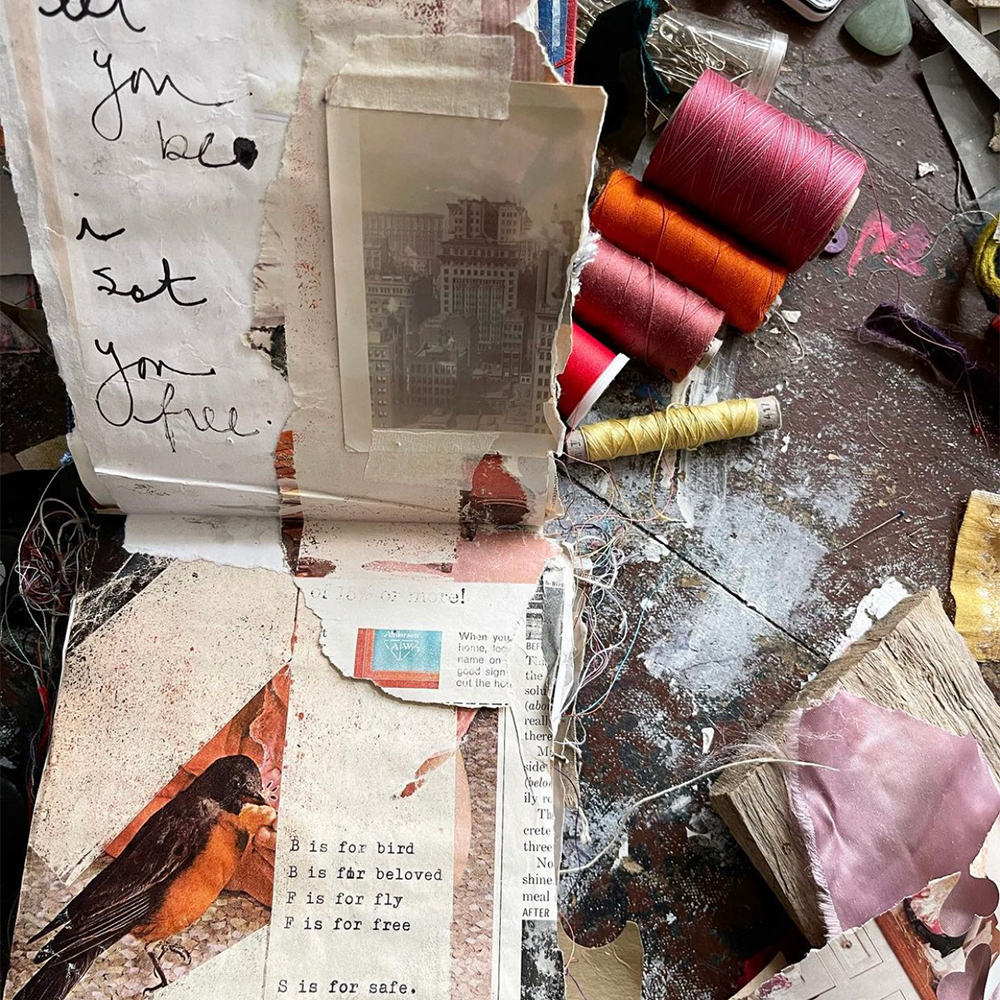 Each week I will share a new
way in which I create a safe space
on my pages for the truth to fall
gently from my heart.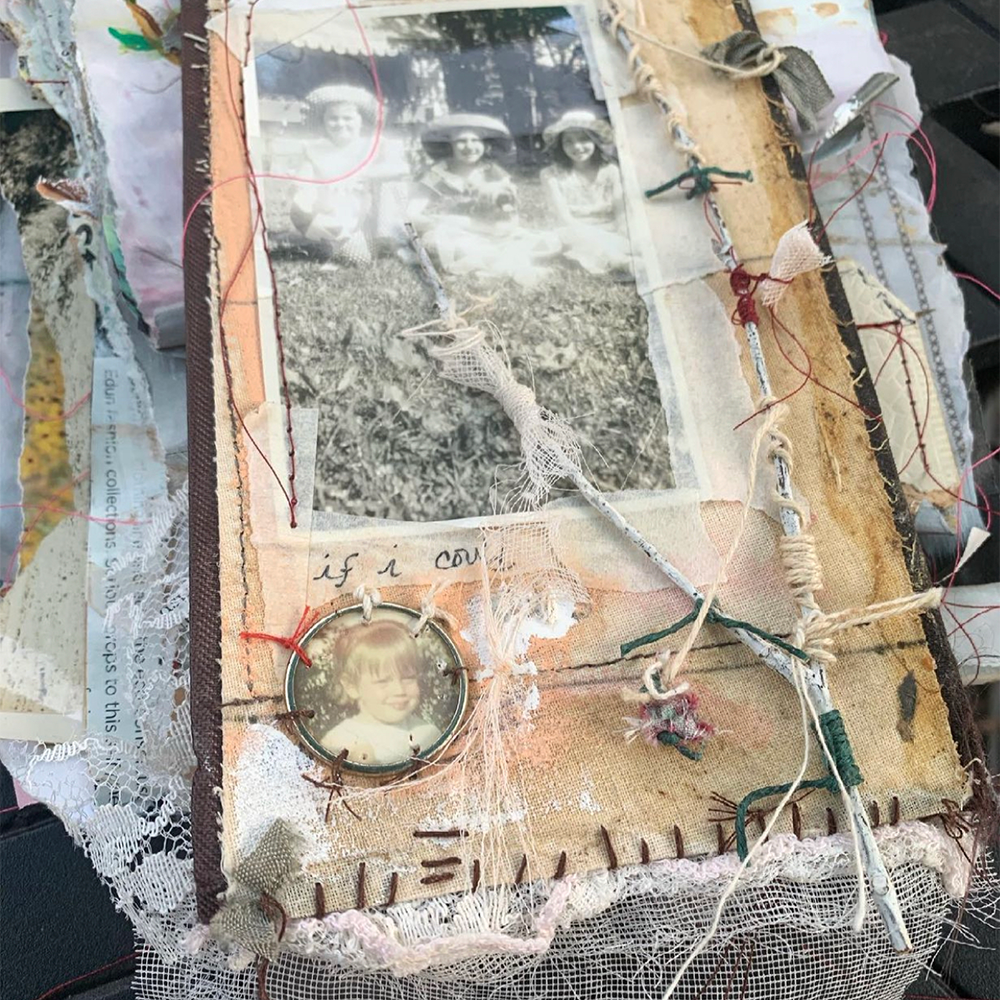 Creating healing heart journals.
We will play with several different ways of art journaling to create pages and vessels that will both hold and release our stories.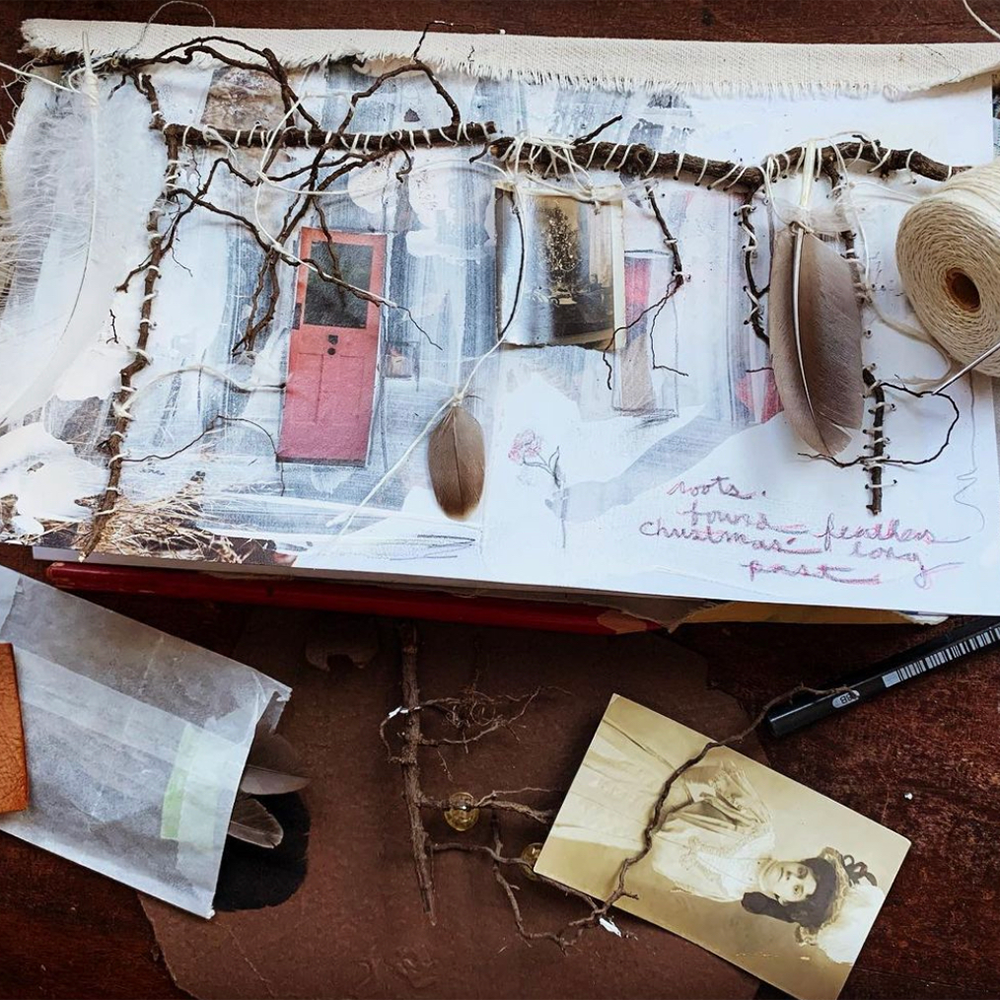 Putting bits of us us in the pages
Nothing will be off limits as we create pages using what we have. Found feathers, roots and branches will be part of our canvas.
How is this workshop different from "Lost & Found"?
That workshop was preparation for deeper heart work...the type of journaling that I do and have done for 13 years, to put my self back together joyfully and whole.
This is the workshop many of you have asked me for...one with a deeper connection and a community. This will be intimate and I will be very accessible during these six weeks.
I will share my experience of placing my stories of grief and loss down, so I can be lighter in the present moment. I still feel the pain of loss but I have a space to hold it so my heart can be more spacious.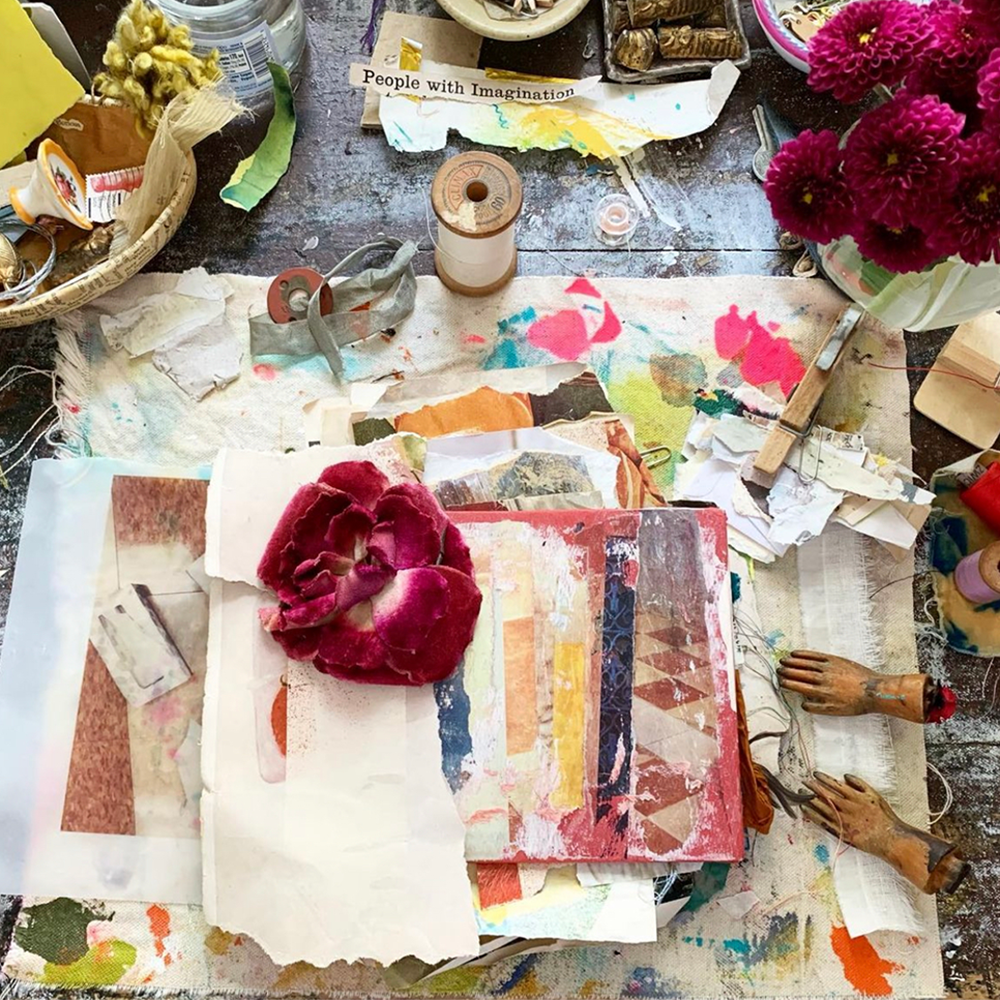 My other online offerings:
LOST & FOUND
"It really felt like we
were right there in
your studio creating
right along with you."
TINY SACRED ART JOURNALS
"Thank you so much
for all the incredible
inspiration.
Your classes are
life-changing, honestly."
Check your inbox to confirm your subscription