This workshop is self-paced...join us!
Tiny sacred art journals...
a self guided workshop
six plus hours of instruction.
In this workshop, I share with you the joy & peacefulness I find in creating these tiny altered art journals from bits and pieces of things we have around us.
I created my first tiny art journal from a piece of wet & weathered cardboard found on a walk.
Since then, I look at all types of cardboard as a base for creating textured & layered tiny art journals.
A tiny box, a vintage coaster, an old cardboard photograph...all of these make a completely one of a kind art journal.
I am so excited to share my process with you here.
Material list:
curiosity & wonder
a smallish cardboard box
any type of dense cardboard
masking tape
clear packing tape
a needle & thread
bits of old paper, letters, envelopes
a glue stick
white paint
color (watercolor, colored pencils...any type of color)
a very thin point marker
fabric and lace (these can be bits of your old clothes or clothes of someone you love)
things found on a walk: feathers, branches, bits of metal.
clothespins
a wide open heart.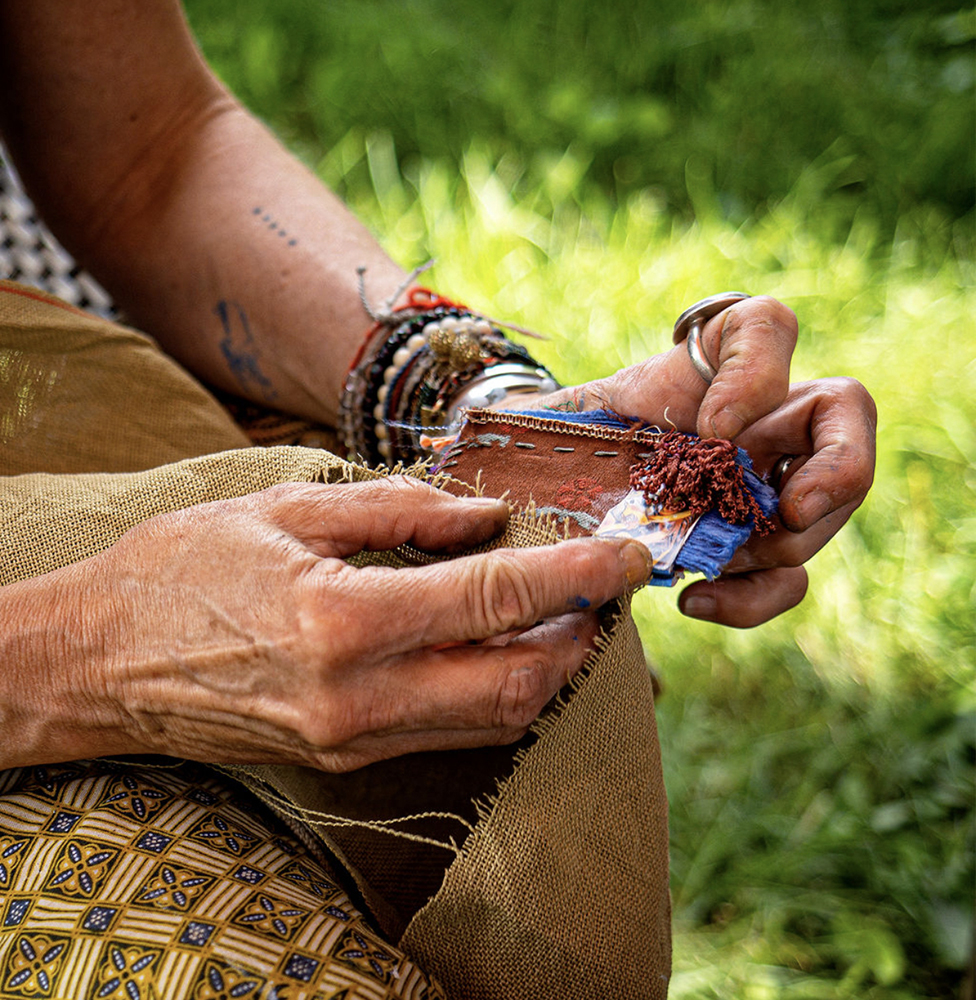 We can work on these little journals anywhere.
We will tell stories using thread, found objects, things we save, and bits of our clothing & fabrics.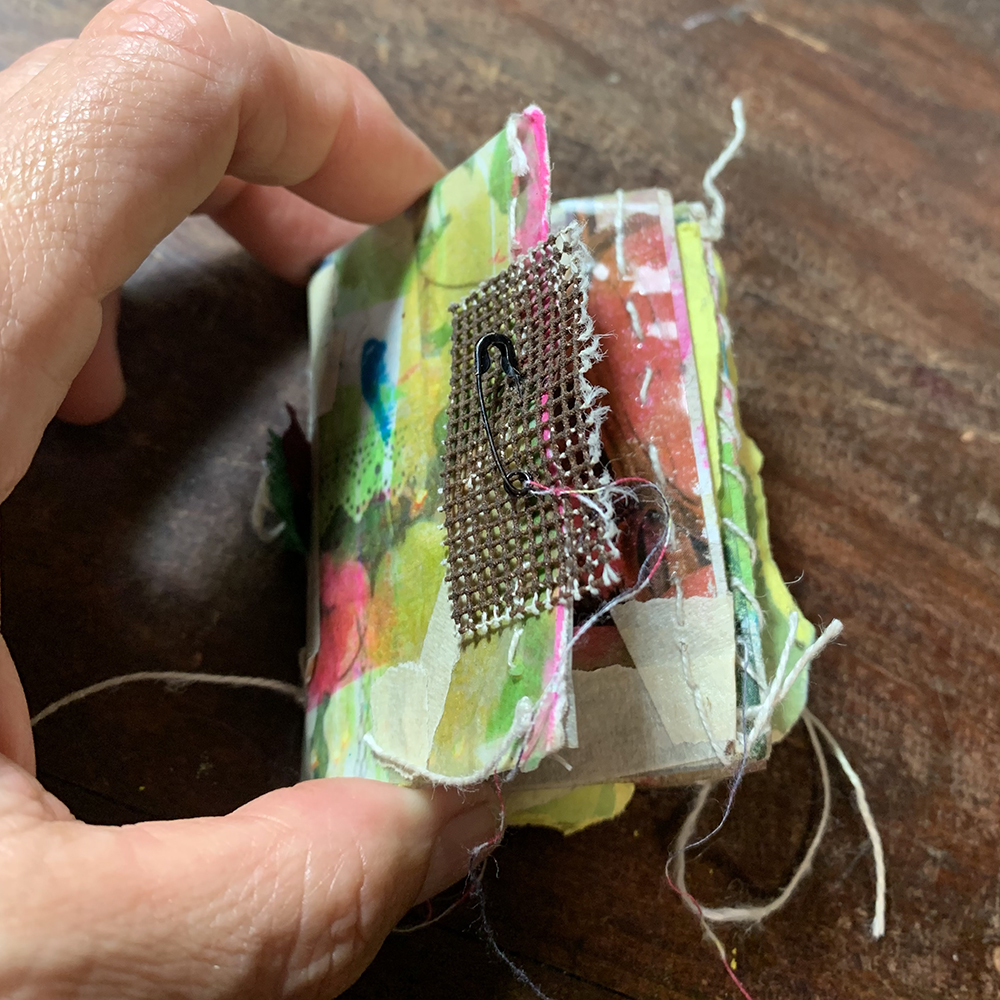 These are so tiny...and so inspiring & healing.


Kind words for my online workshops:
This workshop was so much more than I expected. By a far margin. It reawakened my creative spirit and cracked open my long-guarded heart. 
It really felt like we were right there in your studio creating right along with you.
Taking this all in...I love your voice, your hands, and the way you are taking us through your thoughts and your process. I am so glad to be here!
Mesmerized. my brain is working overtime. this is filling my senses with curiosity, wonderment, remembering, and wanting to lose myself within the pages in front of me...both on and off the screen. thank you
My style of teaching:
Intimate. My online classes feel like you are working beside me.
Real. If I sneeze during the video, I say "bless me please" & move on. I love discovering ideas in real time, so get ready for spontaneous bursts of joy.
Honest. What I am sharing with you is my creative process. These are the thoughts behind the work as well as techniques.
Collaborative. We will have a forum that we can communicate in the lectures. I will answer your questions both in the comments but also you will have access to a group. I love this part.
Format:
Videos "how do". Short enough to keep your attention & deliver an idea. I also love time lapse videos.
Videos "stories". These are videos where I share the story behind my journals.
Photos: Colorful, step-by-step, & before and after. I love photos.
Text: Clear, concise and so encouraging.
Links: To information or something I mention in a video.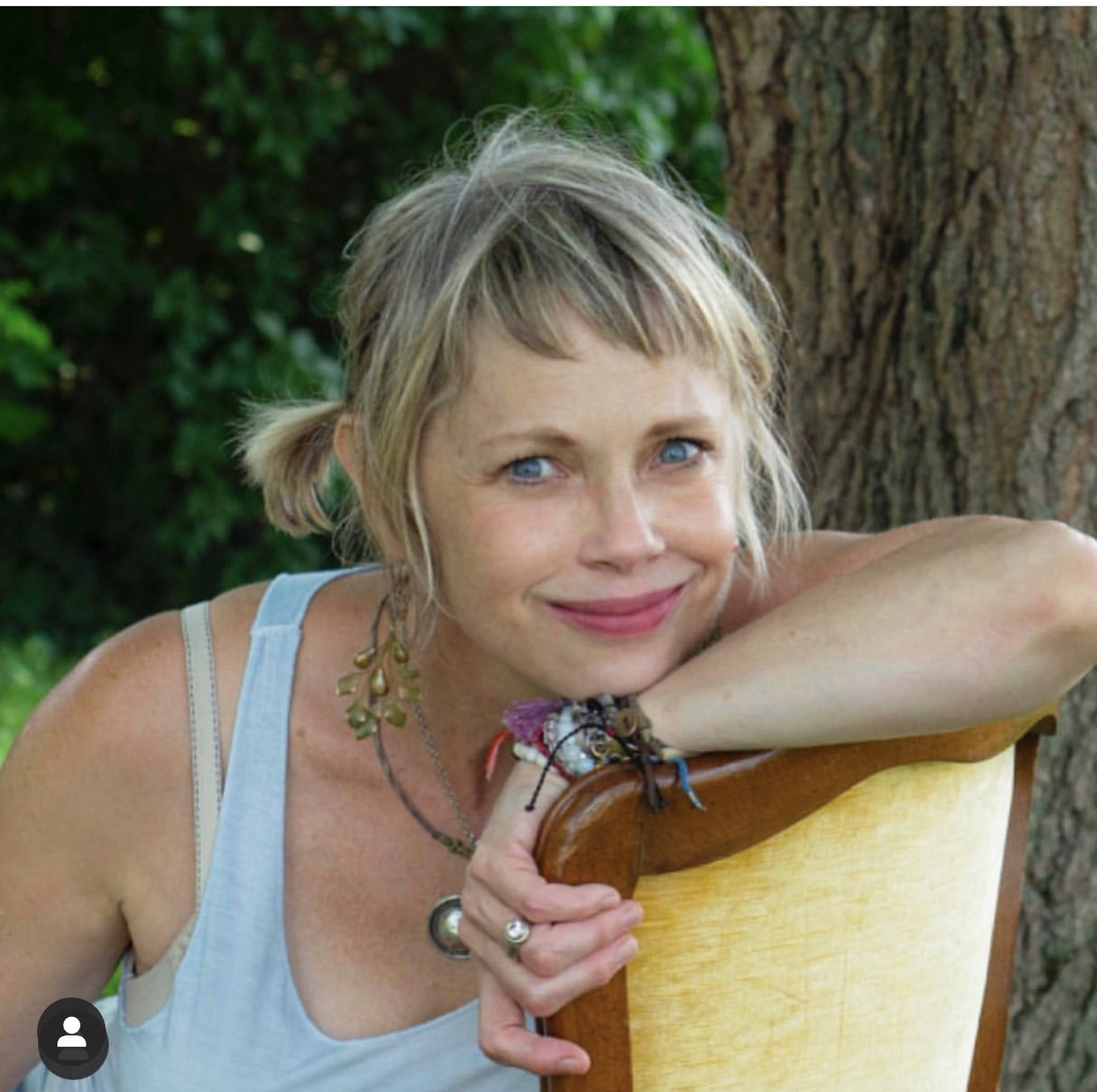 Check your inbox to confirm your subscription